Can I stream from my phone/mobile device?
Want to stream from your mobile device (iPad, iPhone, or Android device) on ePlay? Here's the guide to do that!
Before you get started, you'll want to make sure your device is compatible with the WebRTC technology we use for ePlay. Head over to https://test.webrtc.org/ to test!
First: Make sure that you've logged in at my.eplay.com.
Once you're logged in, you should be good to go. However, the Dashboard is a bit different while logged in on mobile at ePlay, so we want to make sure you know what it looks like. So, here we go!
Once you've clicked through, everything is located on your stream dash itself. Want to know what is what?
We do recommend that you use

Safari

on an Apple device, or

Chrome

on an Android device!
Want to use an external app on your phone? Check out our guide on Larix: How do I stream from my mobile device with Larix Broadcaster?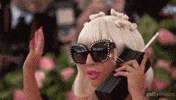 Updated on: 04/06/2021