What do I need to know about ePlay's payment methods?
Before we get started, we highly advise you to check out our article on how to set up your payments.
YOUR PAYMENT OPTIONS
Wire (You have to earn a minimum of $500!)
Check (We don't advise this if you live outside of North America and we may ask you to choose a different payment method before accepting your application.)
Paxum (Sign up at Paxum.com.)
Epay Services (Sign up at EpayServices.com.)
IMPORTANT TO NOTE
You can sign up to receive your payment at a business address or to have it sent to a business account.
If you update your payment method,

you cannot change the name of who's receiving the income

. This leads to complications down the line because of how our accounting works.
You

cannot share your Paxum or Epay Services account with another streamer

. This is because this counts as breaking these companies' ToS. We will ask you to change your payment method during sign up.
If our checks haven't arrived, let us know. We'll work with you to make sure you get your earnings ASAP!
If you have any other questions about your payment at ePlay, please feel free to contact support!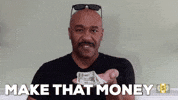 Updated on: 05/04/2022