What is my streamer rank? How can I raise it?
When you head over to your dashboard at my.eplay.com, you're likely to notice your ranking. Not sure what we mean? Take a look below!
While your rank isn't the only factor that determines your place on ePlay's front page, it helps us know who we need to feature!
WHAT DOES YOUR RANK MEAN?
This tracks your activity on ePlay for the past 30 days.
We look at all you do on ePlay: your stream quality, your level of engagement, the tokens you receive, new followers and more
80% is the starting point for all our streamers—and 5% is the best!
We want you to know how you're doing on the site, and this ranking will always be updated from day to day!
Wanna know more? Ask our support team! How do I contact support?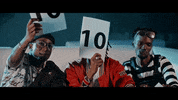 Updated on: 12/07/2021