How does Private Messaging work?
The team is proud to introduce Private Messaging! It has been a feature requested by both users and streamers for a while and we worked hard to build a solution that is Easy to use, Exciting and Empowering!
📚 THE BASICS
Users start a Private conversation after purchasing a

PACK of MESSAGES

for your channel.
The pack of message they purchase is

ONLY

for your channel.
Users can send you

TIPS

via Private Messages
💬  You can now start a private conversation with any active user during your live stream - No need to wait for them to contact you!
👤 Simply click/tap on the user's avatar and look for the 📩 icon to kickstart your Private Conversation!
 This is a good way to increase your earnings, since users will have to purchase PMs to reply 😽
⚙️ SETUP
We made it easy! You just need to select the price (in tokens) of a single message:
https://my.eplay.com/private-messaging/settings
and make sure the Private Messaging Game is turned
ON
at:
https://my.eplay.com/games/my-games
Then the users will be able to buy the following pages:
10 messages
50 messages
100 messages
if you selected a price of
25 tokens per message
, the token packages will be priced at:
10 messages =

250 tokens
50 messages =

1250 tokens
100 messages =

2500 tokens
💰 Users will be deducted

1 message

per

text

message,

5 message

s per

image/audio

and

10 messages

per

video

they send.
💬 WHAT DO USERS SEE
⚠️ WHAT YOU NEED TO KNOW
Where can they start a Private conversation with me?
Users can start a conversation from a few locations:
- Private Tab on your Chatroom
- Message me button on your Channel
- "start" button from their Private Messages list
Can Users send Private Messages when I'm offline?
Yes, they can! If you're not around, you will receive an email to let you know you have unread messages waiting in your inbox.
Where can I receive my Private Messages?
You can read all of your messages from ePlay right now. You will receive an email!
Can my users tip me via Private Messages?
Yes! You do have the option to receive tips via PMs with your users to help provide a more intimate tipping experience.
What is the number I see in the top right?
This number is the amount of messages the User has purchased, so you know exactly how many they have left.
Can I start a conversation with a User?
At the moment, you can not. The User has to be the one initiating the private message conversation.
Can I send them Photos and Videos?
Yes, you can! At the moment, the files you send to them are "free" but very soon, those files will need to be paid to be unlocked!
Can I block a User?
If you blocked a user in your chatroom, that same user will also be blocked from using Private Messaging on your channel. You can also block a User by tapping on his avatar and selecting "Block User" on the flyover
Do I get paid if I don't open an attachment/file?
Absolutely, you are not obligated to open any attachment to get paid for that message.
Can I turn off Private Messaging?
Yes, you can! Simply go
Game Setup
and turn off "Private Messaging"
You can navigate all of your PMs by searching for the message you're seeking, seeing whether someone is verified, and who is the best tipper! (A higher number means a higher spender!)
🔨 COMING SOON!
We are already working on a lot of add-ons to private messaging:
Send + Receive audio
Reply via email
Share content via Private Messages
Sound notifications
Browser notifications
Have fun and let us know any feedback or ideas on how we can keep improving our Private Messaging service! -Clement, CEO at ePlay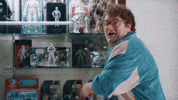 Updated on: 08/17/2023