Before you get to streaming, we need to verify your identity and age. These documents are fairly straightforward. All we need is a scan of your ID and a selfie of you holding your ID so that we can verify that it belongs to you. To get started with signing up, follow our instructions here:
How do I become a streamer?
We'll get back to you within 24 hours. We'll let you know if we have any other questions!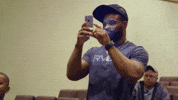 Published on: 05 / 20 / 2019